JOIN US FOR AN ELECTRIFYING JOURNEY AHEAD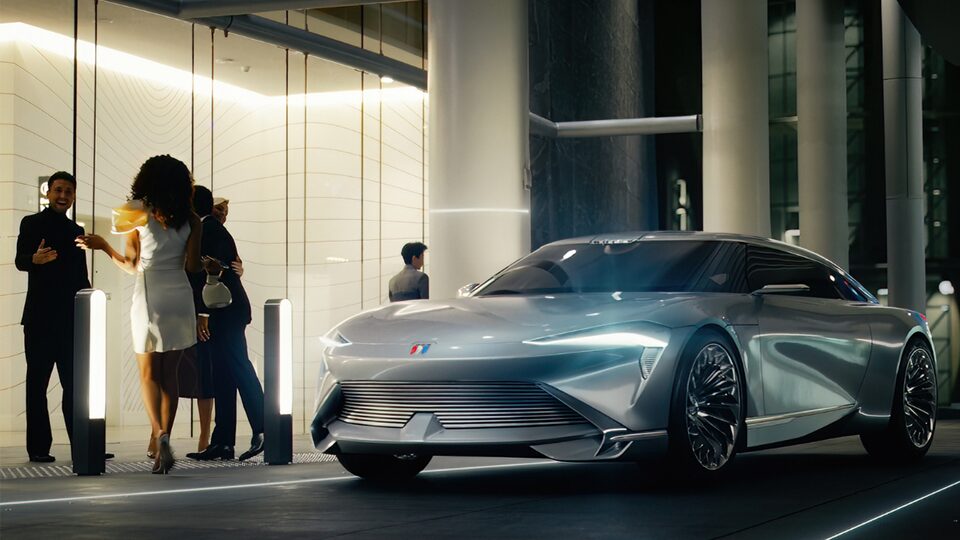 IMAGINE A TOMORROW DESIGNED AROUND YOU 
At Buick, we're dreaming of a future that's even more harmonized with your life. In fact, an exciting transformation has already begun. In North America, Buick's first electric vehicle is expected to be available in 2024, with plans for an all-electric lineup in the U.S. and Canada by the end of the decade. This shift to electric will also reintroduce a name into the family, as all Buick EVs will carry the name Electra. We're dreaming of a future designed and crafted around you. Join us for a journey to an all-electric and all-inspiring tomorrow.

Big and exciting changes are on the way. Starting next year, our restyled badge and a new design aesthetic will debut on select Buick vehicles.
INTRODUCING THE BUICK WILDCAT EV CONCEPT
Simulated concept vehicle not for sale.
Our vision of what the future holds debuts with the Buick Wildcat EV concept. It is a leap forward that builds on our legacy of innovation, as well as expressing a vision of Buick's new design direction and pointing to its all-electric future. With its poised, ready-to-pounce stance plus its design for advanced artificial intelligence and biometric technology, the Wildcat EV concept is efficiency and innovation in a head-turning package. Which is to say, it's electric in every way possible.
Simulated concept vehicle not for sale.
See how the future is taking shape at Buick. Join our designers as they frame up the creative sparks leading to this stunning leap forward.

ADVANCED TECHNOLOGY IN TODAY'S BUICK LINEUP

Our smart, connected SUVs offer advanced features to help make every day a little bit better. Select Buick vehicles offer innovative available technologies such as voice-activated Amazon Alexa Built-In,† the clarity of a Head-Up Display and the intelligent convenience of Automatic Parking Assist.†
KEEP UP WITH BUICK'S FUTURE

Join us on the journey ahead. Sign up for exclusive Buick communications and you'll be among the first to find out about updates on the next generation of Buick.

Thank you for signing up.

We'll send you the latest information on the selected vehicle as it becomes available.